Leading companies worldwide from the building sector have joined forces to form the EnOcean Alliance to establish innovative automation solutions for sustainable building projects – and so to make buildings more energy-efficient, flexible and cost effective. The core technology of the Alliance is self-powered wireless technology from EnOcean. The EnOcean Alliance is a nonprofit organization and has the following objectives:
Worldwide establishment of EnOcean radio technology as a standard for sustainable buildings
Develop a wide range fully interoperable, wireless products for lighting and heating control in the house and building
Further development of the sensor profiles and ensure interoperability. This is based on the international standard ISO / IEC 14543-3-10, which is optimized for wireless solutions with ultra-low power consumption and energy harvesting.
The EnOcean Alliance was officially launched in April 2008. Members of the EnOcean Alliance are companies that either develop products based on EnOcean technology and manufacturing or define and implement system solutions for sustainable buildings.
The EnOcean Alliance has three types of memebers:
Promotor:
Innovative "Key Player", which give the Alliance a decisive impetus.
Participant:
Manufacturers and suppliers, whose products and services are based on EnOcean technology.
Associate:
Building professionals who manufacture products but are also interested in the technology and its further development.
At present the EnOcean Alliance consists of more than 350 companies. The headquarters of the non-profit organization are located in San Ramon, California, United States.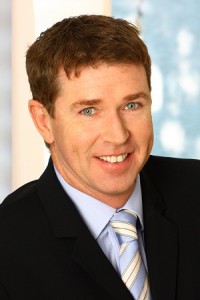 Martin Graham
0151 1252 5576